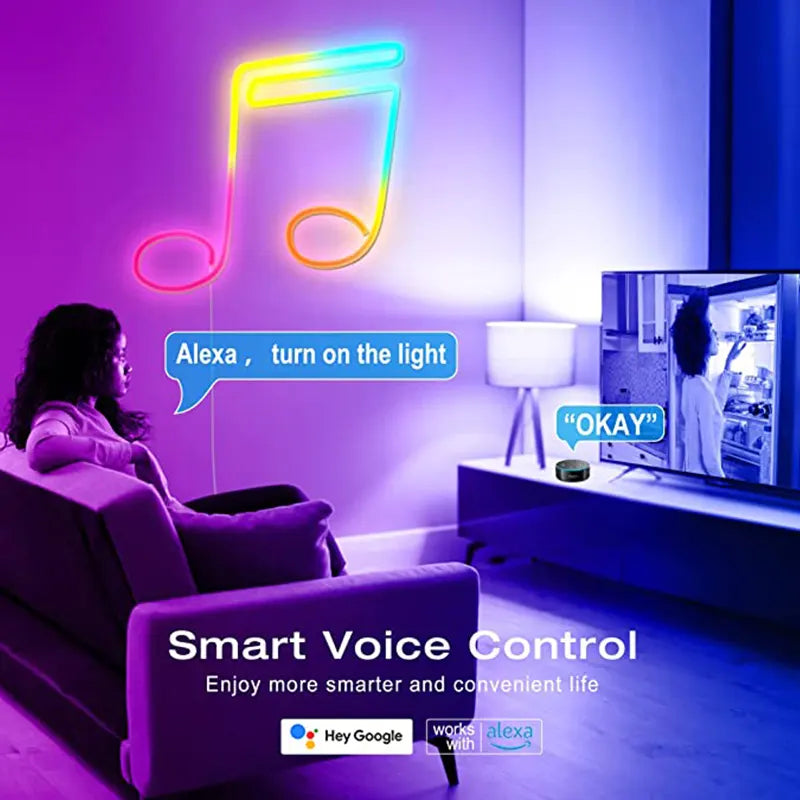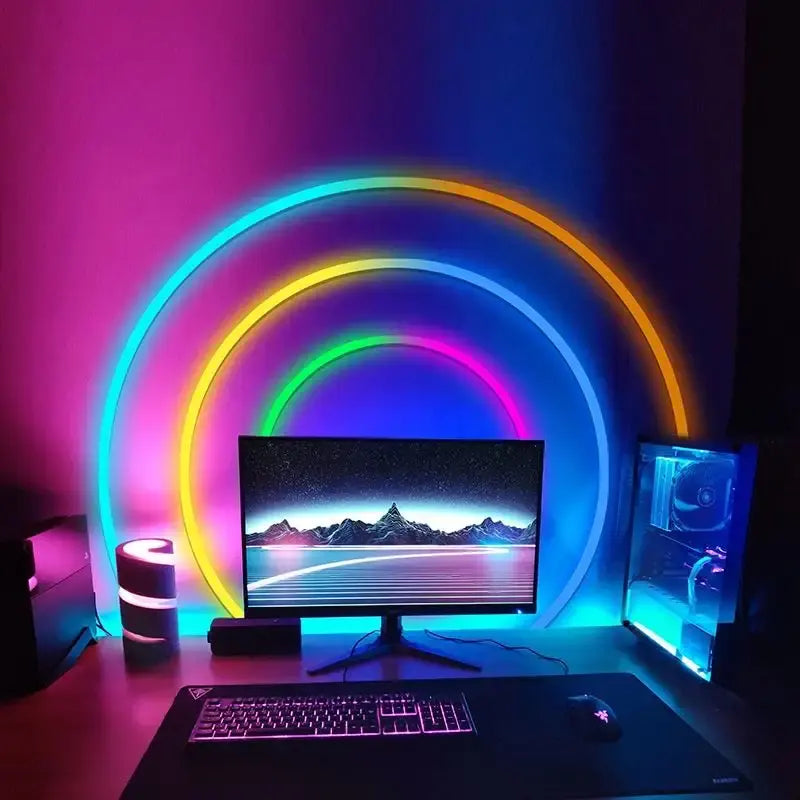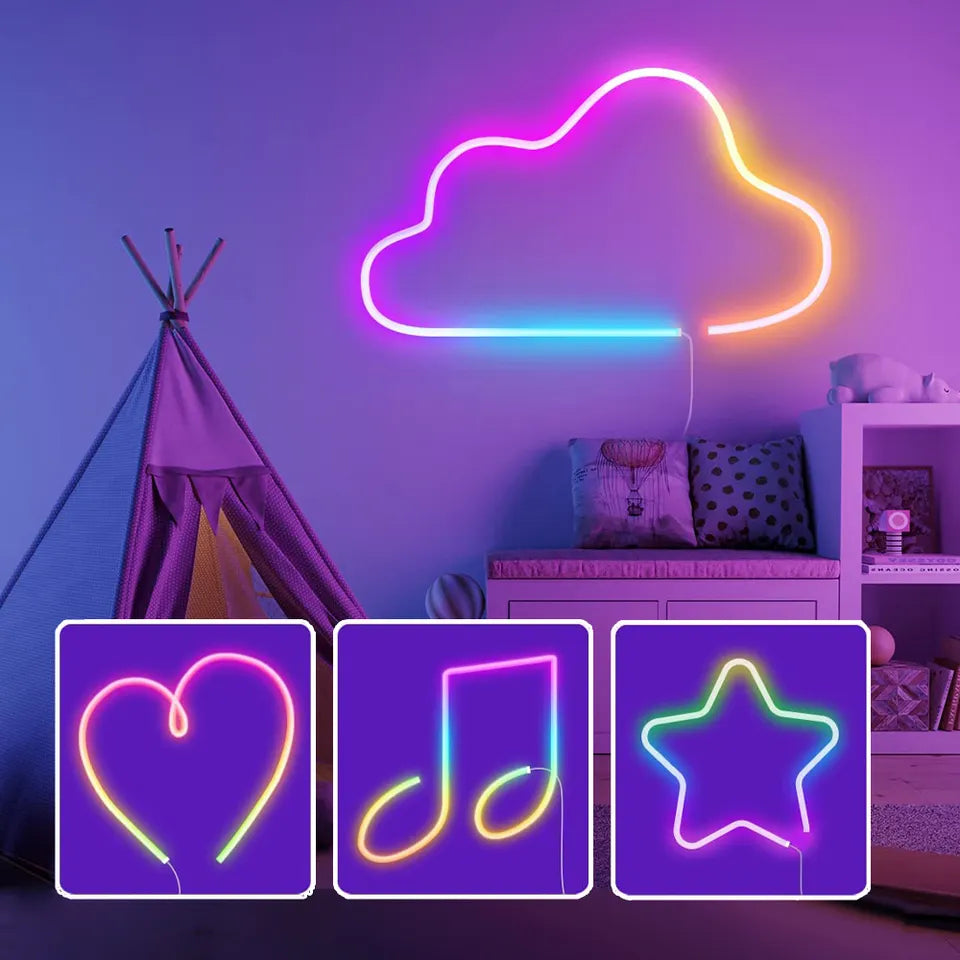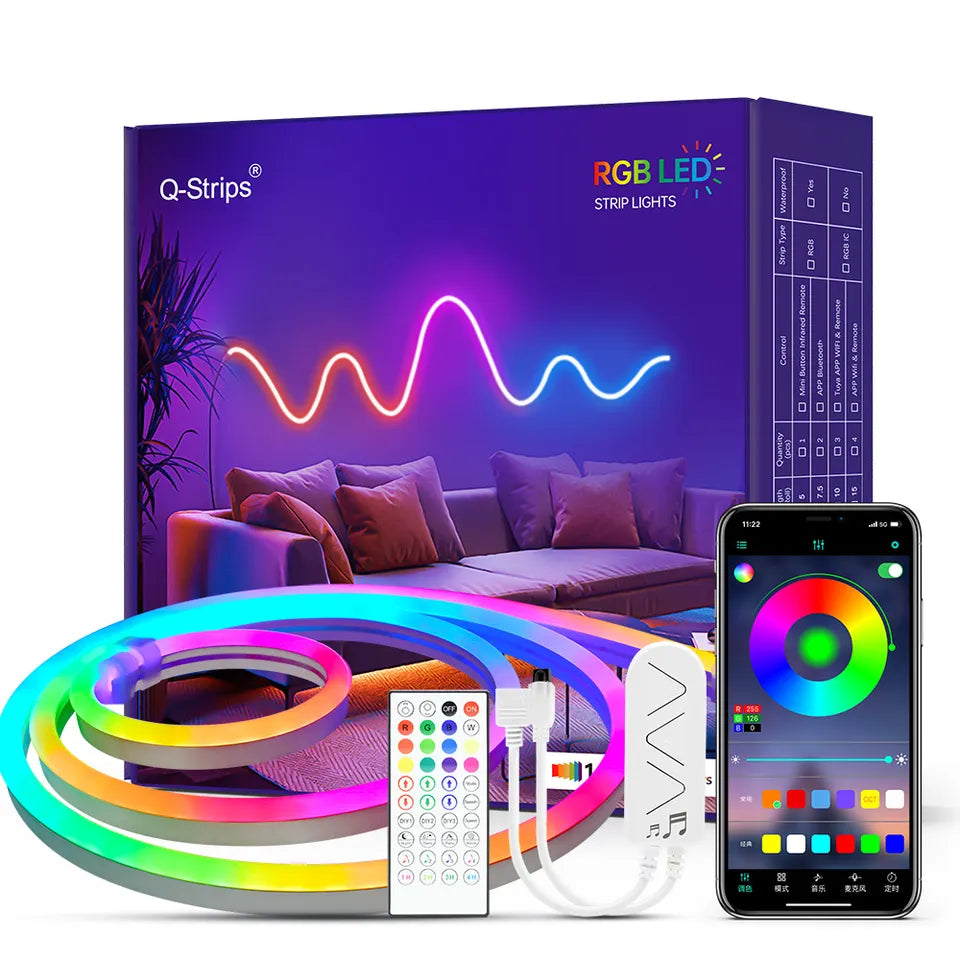 Neon LED Strip Lights
Upgrade your lighting experience with Neon LED Strip Lights. Whether for accent lighting, entertainment, or creative design, these lights offer limitless possibilities. Illuminate your world with style, flexibility, and vibrancy today.
Features
App Control:
Compatible with Smart Life and TUYA apps, these lights offer convenience at your fingertips.
Supported on both Android and iOS devices, you can easily manage your lighting.
Wide Compatibility:
Connects seamlessly with smart systems like Alexa, Google Assistant, SmartThings, IFTTT, and more.
Enjoy the convenience of voice control and integration with your smart home.
Music Sync Mode:
Choose from multiple music modes that sync with your favourite audio.
Experience real-time reactions for thrilling home entertainment moments.
Soft and Flexible Design:
The bendable Neon LED Rope Light empowers your creativity.
Shape the lights to match your unique vision, letting your imagination run wild.
This product is rated 4.9 of 5.0 stars.
It has received 45 reviews.
Good price/performance ratio, however, a high color intensity is achieved only with lower brightness.
Really great, flamboyant colors, the quality in the air really there! I recommend!!!!
Led strip was as expected. Good diffusion of the light and easy to setup. Unfortunately, there isn't a battery for the remote.