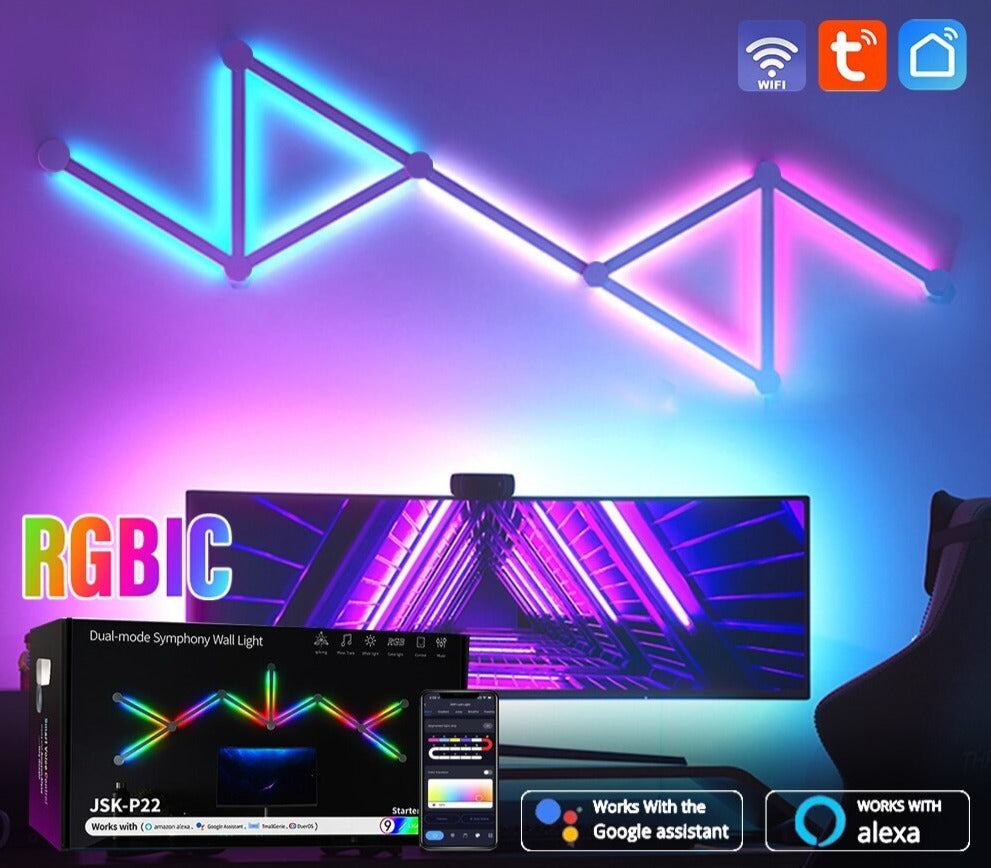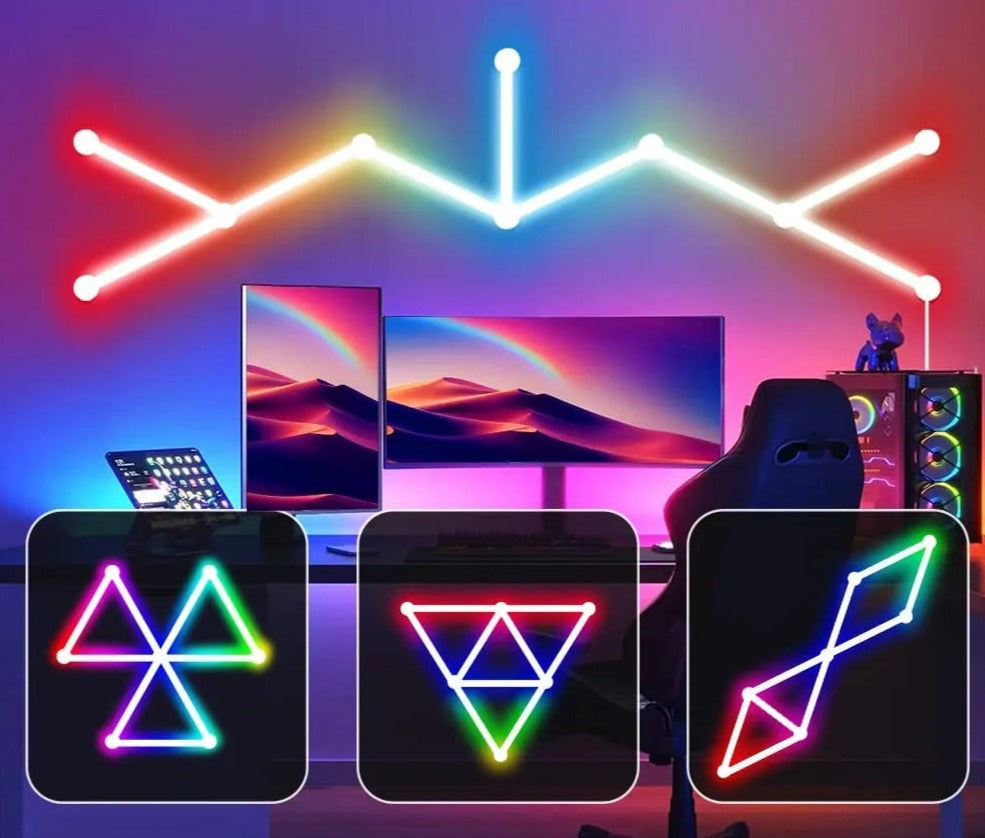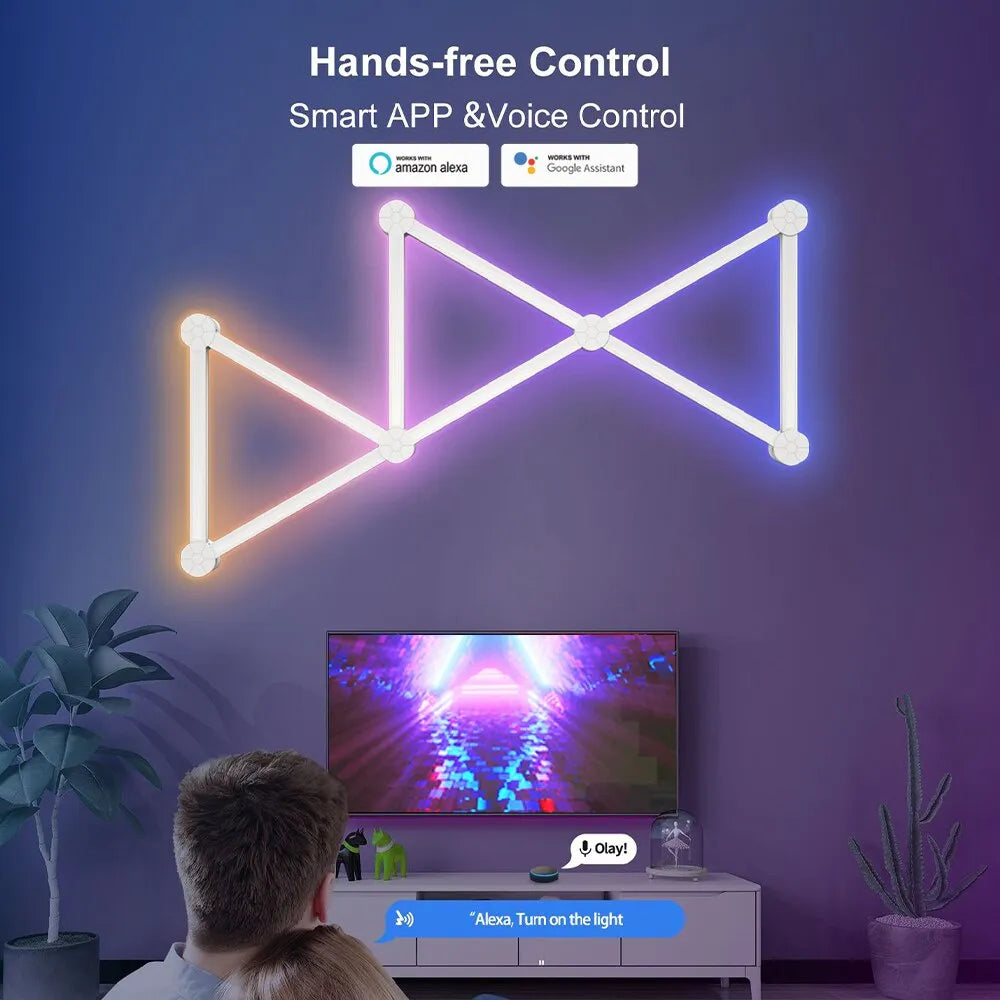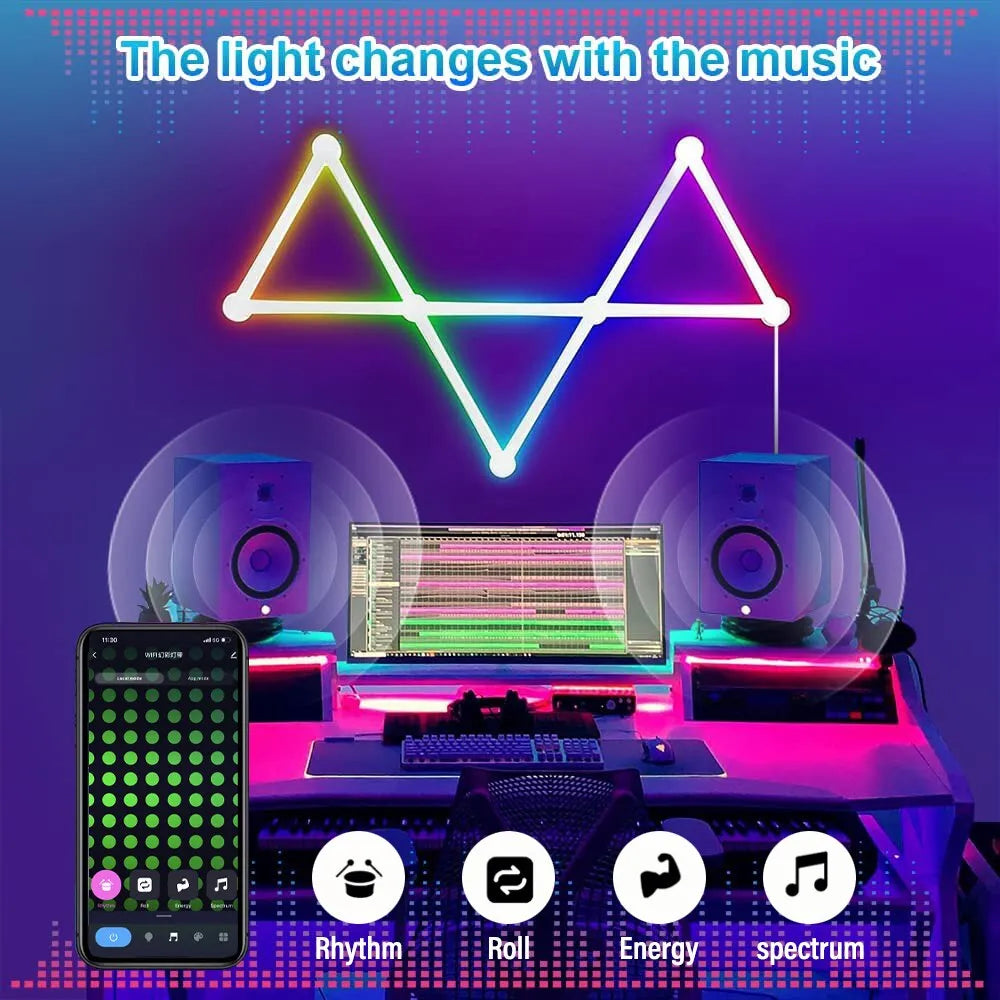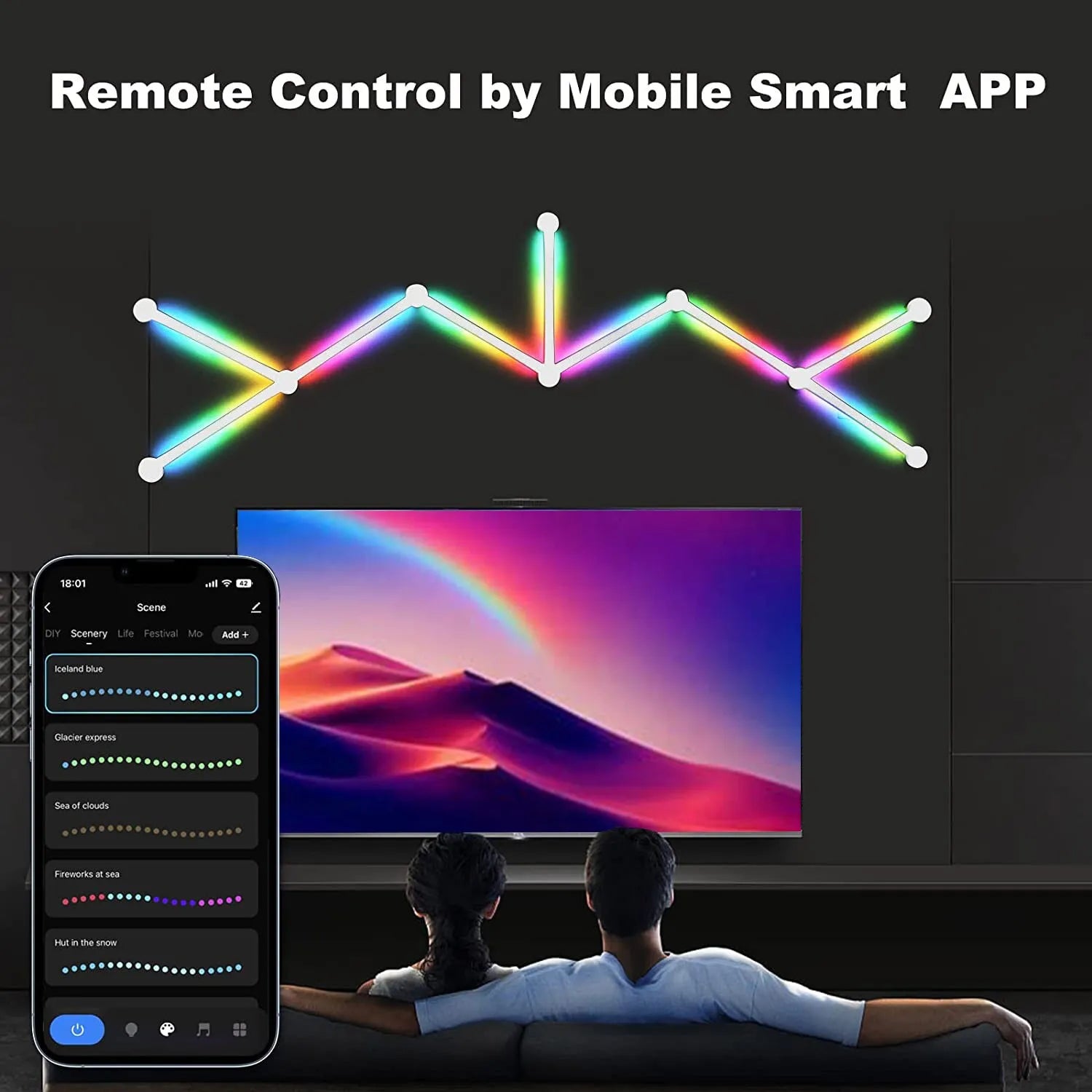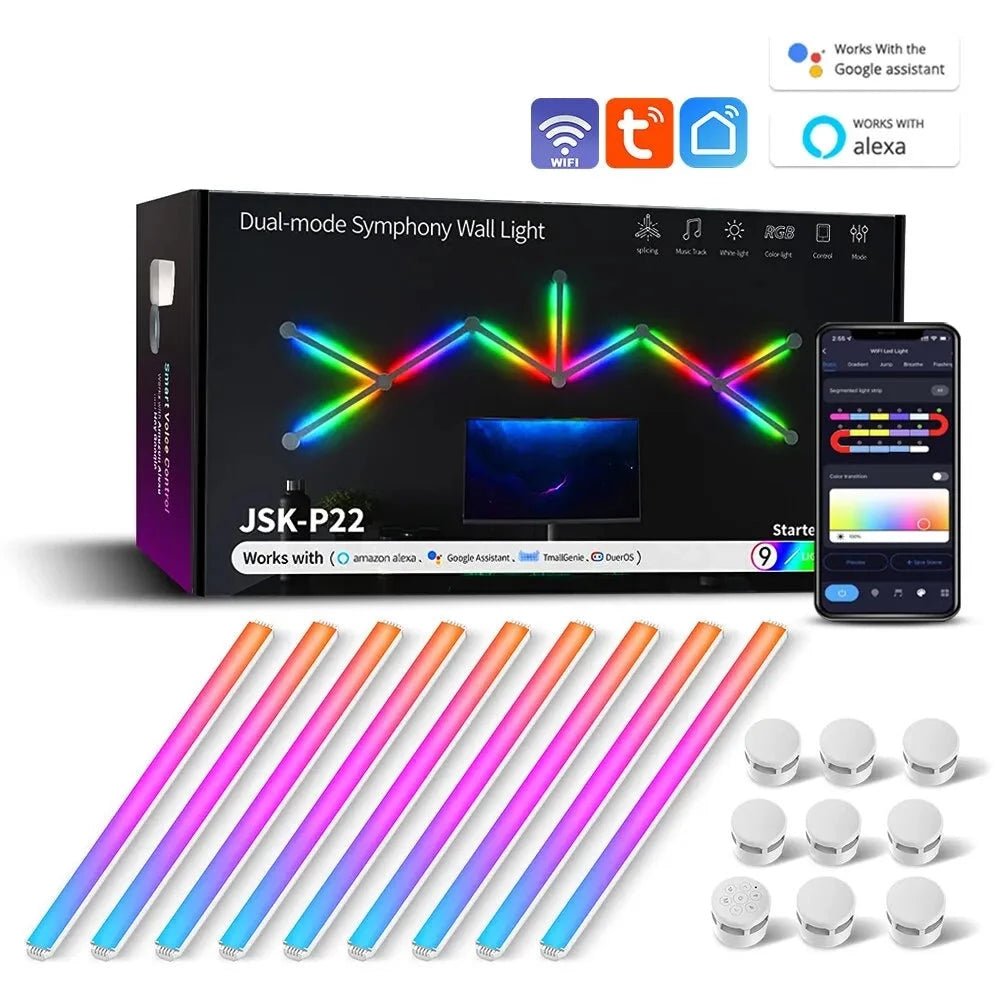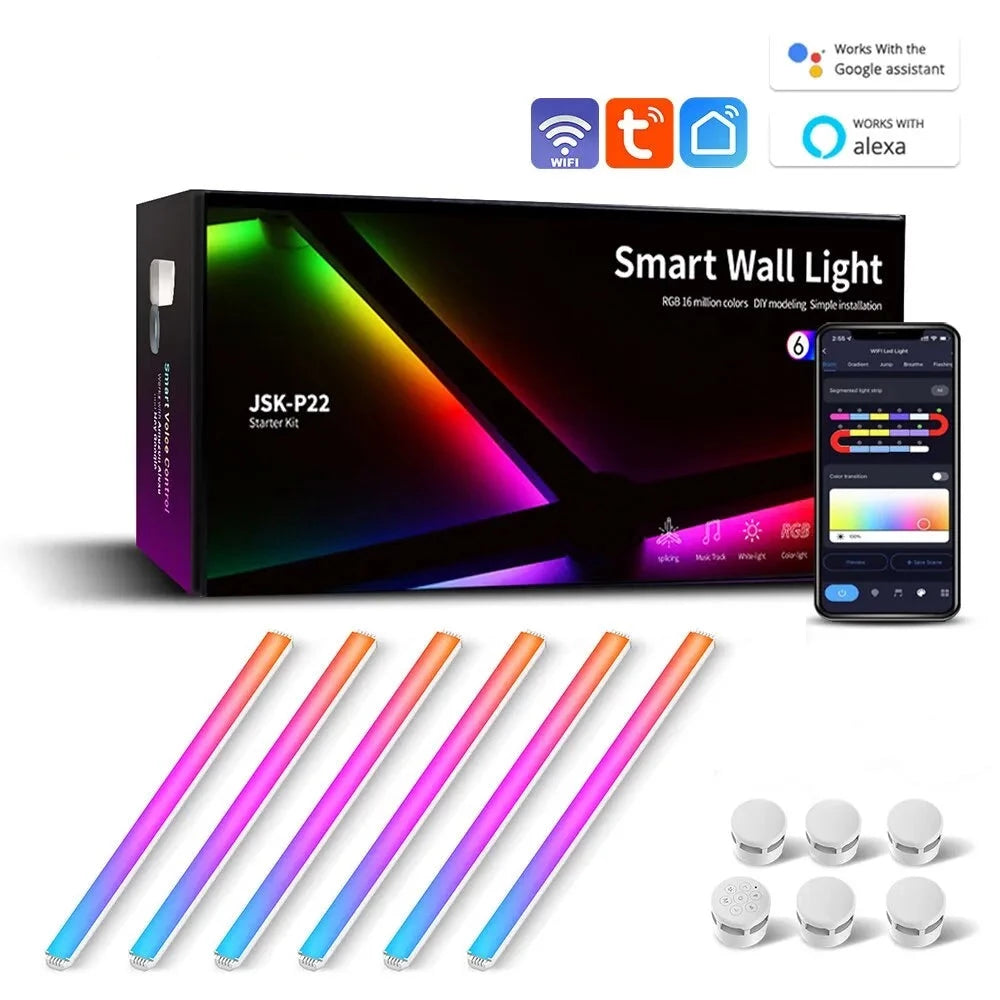 Diodee Tube Smart Wall Lights
Introducing this cutting-edge WIFI LED Smart Wall Lights – the perfect addition to elevate your home lighting experience. With these innovative lights, you can transform your living space in various ways.
Features
• WiFi Connectivity :Connects to your home WiFi network, allowing you to control the lamp from anywhere using your smartphone.
• RGBIC Light Bar :The lamp has a range of colors to choose from, making it perfect for setting the mood in any room.
• DIY Atmosphere :The lamp can be customized to create a unique atmosphere in any room, making it perfect for parties or events.
• TV Backlight :The lamp can be used as a backlight for your TV, making it easier to watch movies or shows in low light conditions.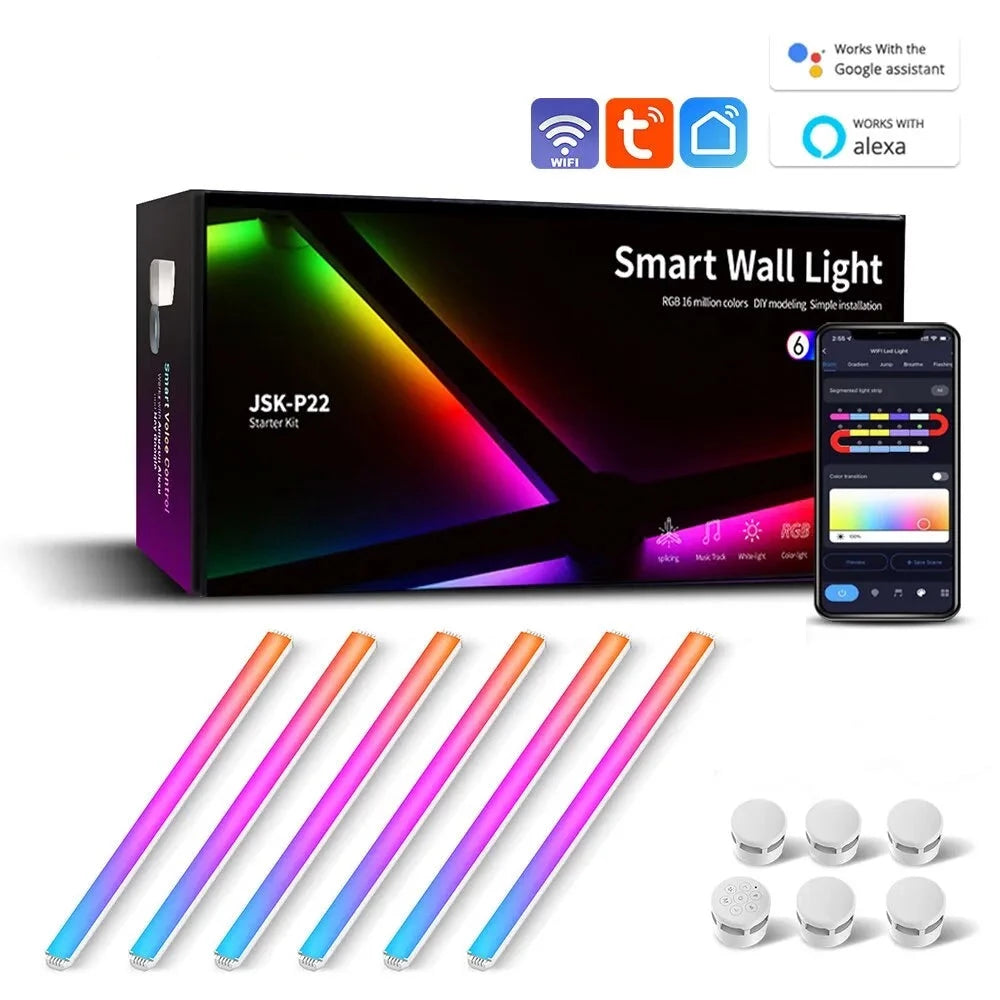 This product is rated 5.0 of 5.0 stars.
It has received 59 reviews.